TEACHERS (3-6 year olds)
---
Megan C.
My name is Megan Campbell and I am so thrilled to be joining the Discovery team. My passion for teaching has been life long but it wasn't until I found and fell in love with the Montessori Method in 2010 that I found my educational calling. So, in 2013 I began my journey towards becoming Montessori certified at the Montessori Teacher Training Institute in Clemson, SC. Since receiving my training I have helped guide children in the 3-6 year old classroom by encouraging their independence, strengthening their self confidence and creating a classroom community of kindness and respect for one another.
When I'm not in the classroom you can find me trying to keep up with my two year old son River and spending time outdoors in the garden or on the trails with my family.  I look forward to getting to know you all and cheers to the school year. 
Kieran
Hello everyone.   My name is Kieran Dalton.  I have worked in Early Childhood Education since 2010. I received my Bachelors in Early Childhood Education in 2013 and have explored many educational settings over the years.  I previously worked in a Montessori school in Georgia from 2010-2013.  After graduating I worked in the public school system in Georgia and then in Missouri.
I am currently enrolled in school and will obtain my Masters in Early Childhood Education with an emphasis on Literacy in 2022.  Literacy counts from day one and helps lay a foundation for success in school and throughout life. It is my goal to help each child I work with become strong, independent, and successful learners.
I am married and have a wonderful little boy, Jacob.  We moved to Asheville in July of 2018 and have loved every minute here.  We are frequently found outside exploring nature and finding new trails to bike.
Gabrielle
Hi! My name is Gabrielle, but I go by Ms. Gigi! I have my bachelors degree in Psychology from Loyola University New Orleans.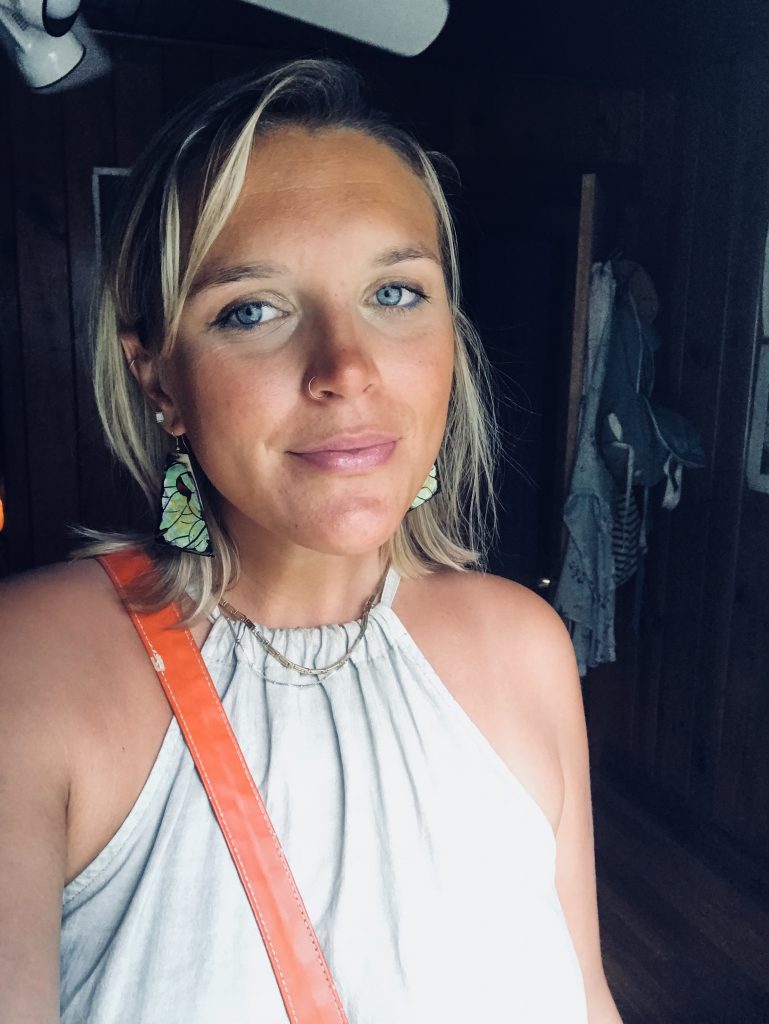 I've been the Lead Preschool Teacher for the Butterflies classroom in Raleigh and have taught as a a Certified Kid's Yoga Instructor for 4 years. I taught English in Vietnam which is my favorite experience to date. Using empathy and guiding independence are the most influential things I've learned in my life and try to give back to my students. In my free time, I love finding new waterfalls with my dog, Cayenne Pepper as well as practicing yoga. I'm so excited to watch your children grow this year!
Kelsey
I moved to Asheville from Boston last year with my partner after falling in love with the area on a road trip. I have been working professionally in childcare since 2015 and have enjoyed different positions including an after school art teacher & program director, summer camp counselor, nanny, and gymnastics coach.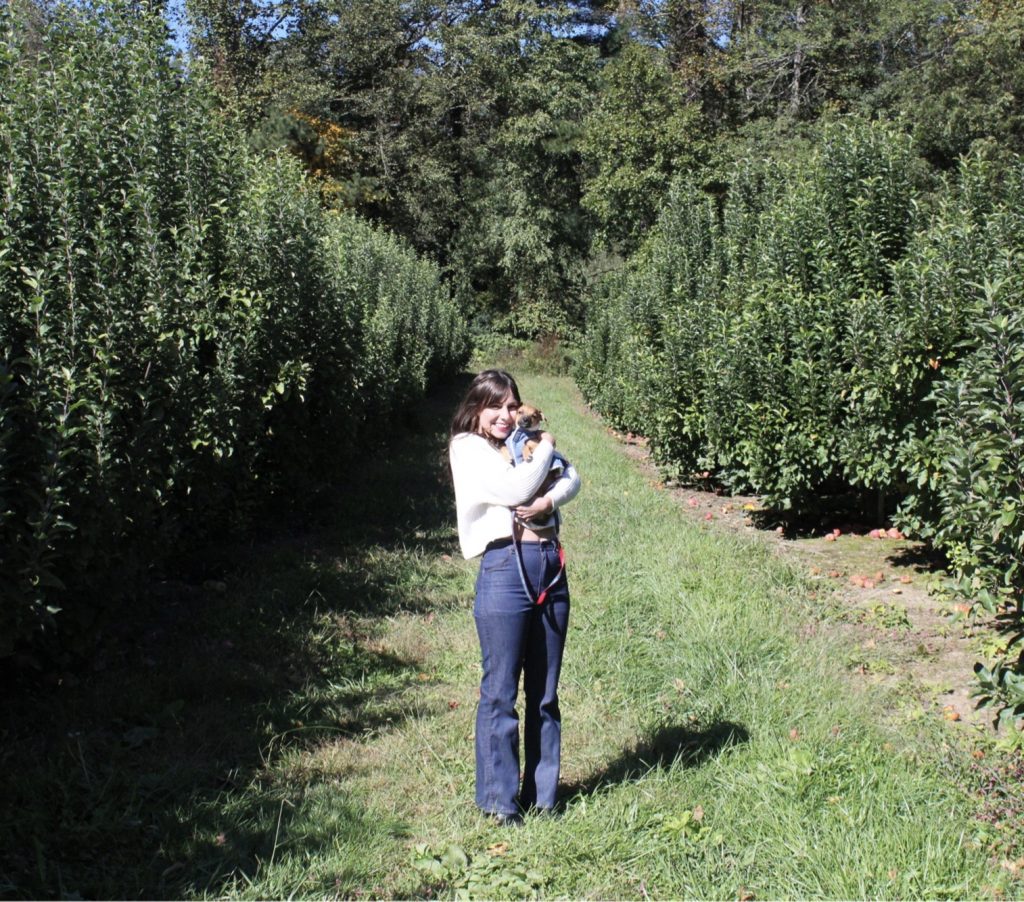 In my spare time you can find me hiking in the mountains, reading with my cat Nya, browsing local antique markets, crafting in my art room, or walking the newest member of our family- a rescue pup named Levi!
Elizabeth
Hi! My name is Ms. Elizabeth and I am the lead teacher for the Daffodil class. I recently graduated with my Bachelors in Early Childhood Education and I have been working with children since I was 18. I began as a camp counselor in Birmingham, AL, I worked in aftercare with ages 4-8, and I was lead teacher of a 3-4 yr. old class when I lived in Florida.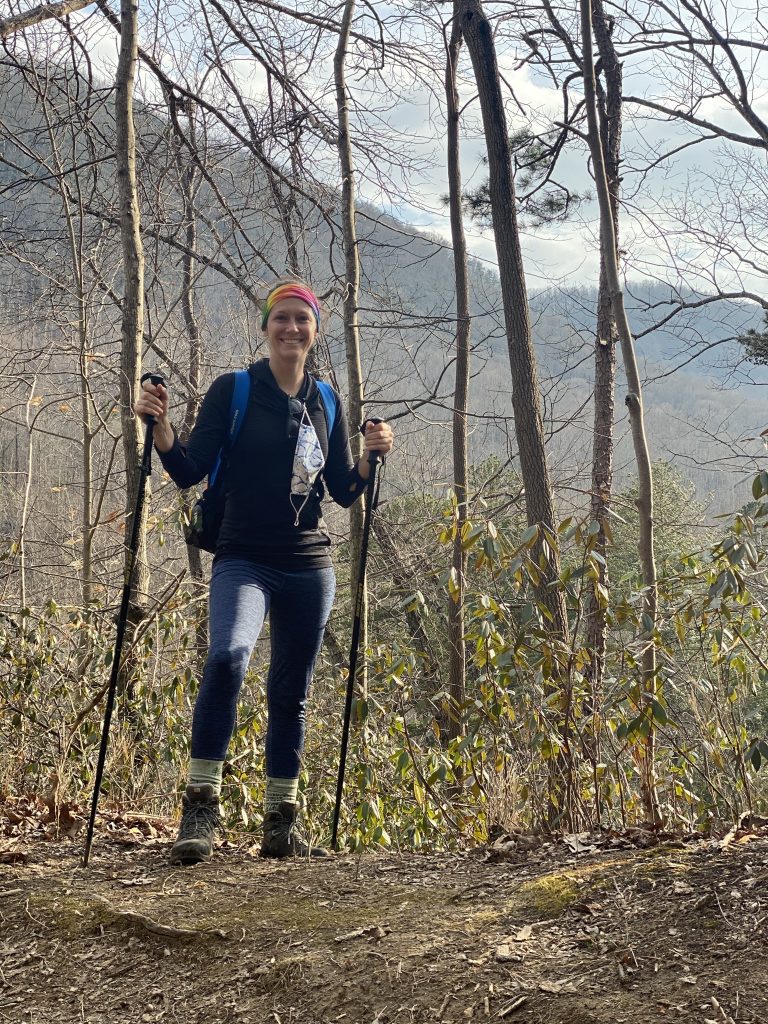 Moving to Asheville has been a dream of mine since I was a child and I was finally able to make that come true November of 2020. In my free time I love being outside in nature, whether it's hiking, wakeboarding, or just exploring new things. I try to bring my love for nature into the classroom however I can. Fun fact: I have a pet flying squirrel named Huckleberry Flynn!
Amber
My name is Ms. Amber and I have been in Asheville since 2011, moving from the Piedmont of NC. I graduated from UNCA with a BA in International Studies. I began tutoring children which led me to working in the education field. I've previously worked with  elementary and high school students in traditional and non traditional educational environments. I like the Montessori atmosphere and how it allows me to make stronger connections with the students. In the future I hope to teach abroad in the Peace Corps and further my educational career.