TEACHERS (3-6 year olds)
---
Megan C.
My name is Megan Campbell and I am so thrilled to be joining the Discovery team. My passion for teaching has been life long but it wasn't until I found and fell in love with the Montessori Method in 2010 that I found my educational calling. So, in 2013 I began my journey towards becoming Montessori certified at the Montessori Teacher Training Institute in Clemson, SC. Since receiving my training I have helped guide children in the 3-6 year old classroom by encouraging their independence, strengthening their self confidence and creating a classroom community of kindness and respect for one another.
When I'm not in the classroom you can find me trying to keep up with my two year old son River and spending time outdoors in the garden or on the trails with my family.  I look forward to getting to know you all and cheers to the school year. 
Eva
Hello! Ms. Eva here. I am so grateful to be a part of the loving community at Discovery, again!  I am excited to be returning after I had a baby girl named Luna, who's now 1 years old.
In 2016 I graduated from the University of South Florida with a Bachelors in Interdisciplinary Social Sciences with a focus on Psychology and International Studies and a minor in Anthropology. I have traveled around the world through Hawaii, Australia, Southeast Asia, and Europe and have connected with and fallen in love with children across the globe!
I have a passion for encouraging children's confidence in themselves and am a strong believer in the benefits of following the child and supporting the discovery of their innate passions and interests. One of my favorite things about Discovery is the emphasis on outside play in nature.
I have taken courses in Montessori Philosophy and Montessori Observations and look forward to learning more and more about how to best support the blooming of the child's spirit.
I also enjoy sharing my love of Yoga and mindfulness with children, and am a Kids Yoga Teacher with a certificate from Kidding Around Yoga.
During my free time, you can find me hiking to waterfalls, practicing thai massage and yoga, dancing to music, cooking healthy meals, thrifting, or drinking tea while reading a good book.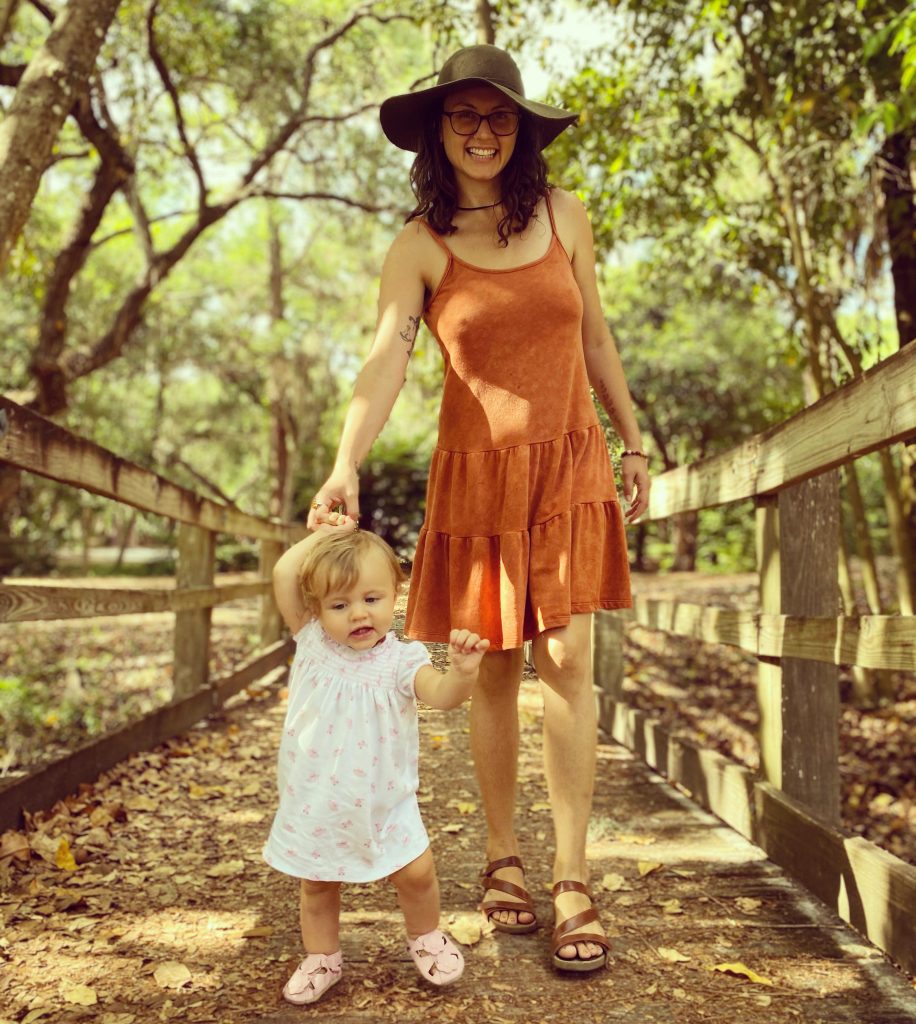 Kelsey
I moved to Asheville from Boston last year with my partner after falling in love with the area on a road trip. I have been working professionally in childcare since 2015 and have enjoyed different positions including an after school art teacher & program director, summer camp counselor, nanny, and gymnastics coach.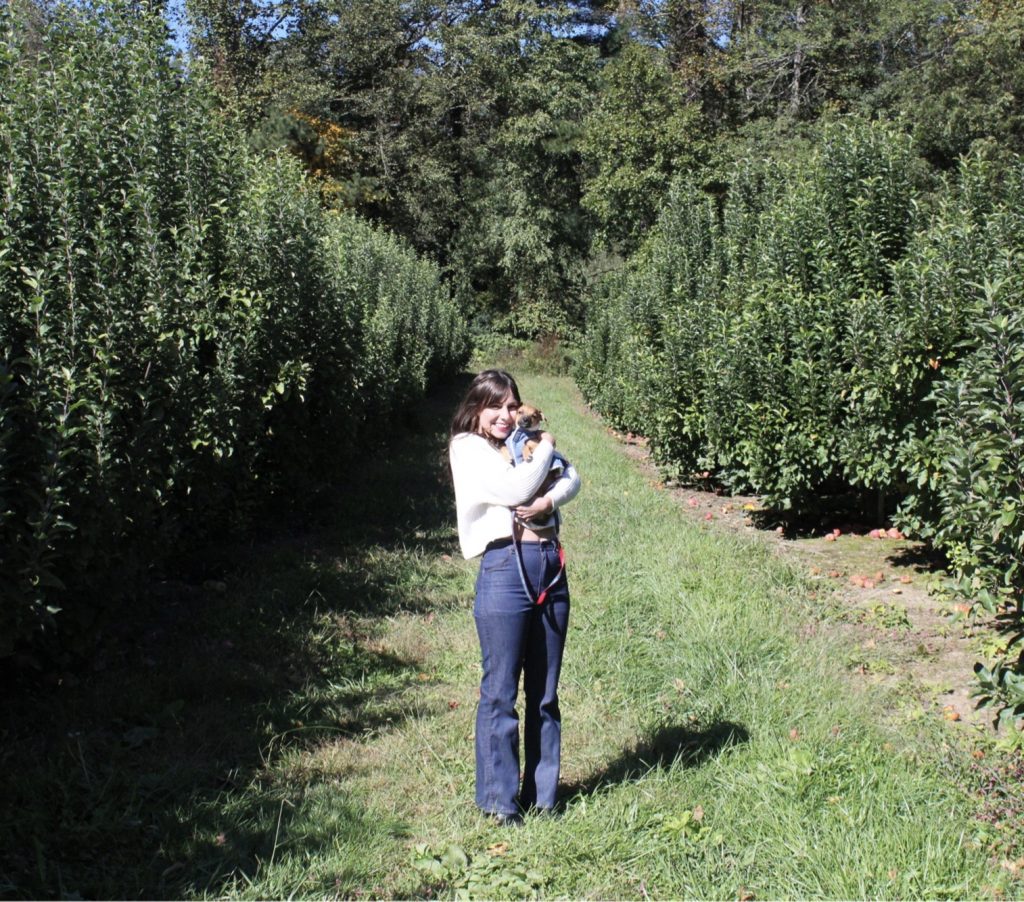 In my spare time you can find me hiking in the mountains, reading with my cat Nya, browsing local antique markets, crafting in my art room, or walking the newest member of our family- a rescue pup named Levi!
Elizabeth
Hi! My name is Ms. Elizabeth and I am the lead teacher for the Daffodil class. I recently graduated with my Bachelors in Early Childhood Education and I have been working with children since I was 18. I began as a camp counselor in Birmingham, AL, I worked in aftercare with ages 4-8, and I was lead teacher of a 3-4 yr. old class when I lived in Florida.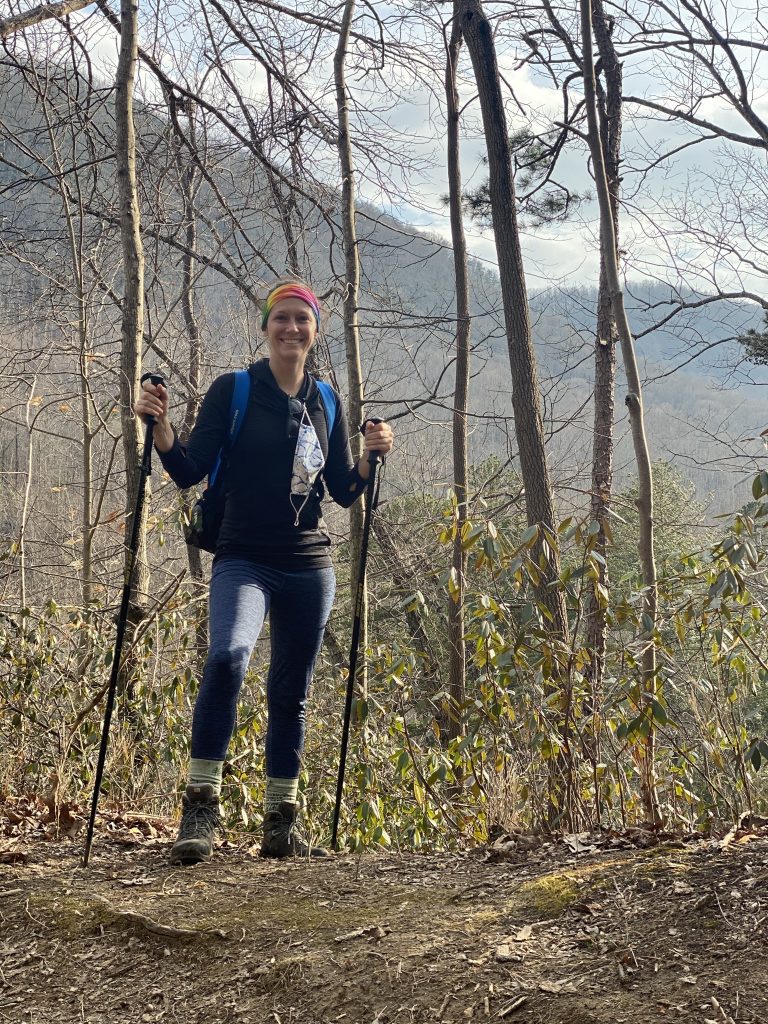 Moving to Asheville has been a dream of mine since I was a child and I was finally able to make that come true November of 2020. In my free time I love being outside in nature, whether it's hiking, wakeboarding, or just exploring new things. I try to bring my love for nature into the classroom however I can. Fun fact: I have a pet flying squirrel named Huckleberry Flynn!
Amber
My name is Ms. Amber and I have been in Asheville since 2011, moving from the Piedmont of NC. I graduated from UNCA with a BA in International Studies. I began tutoring children which led me to working in the education field. I've previously worked with  elementary and high school students in traditional and non traditional educational environments. I like the Montessori atmosphere and how it allows me to make stronger connections with the students. In the future I hope to teach abroad in the Peace Corps and further my educational career.